Shipping & Returns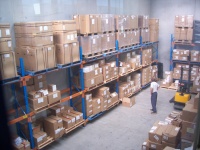 Shipping & Returns
Shipping Information
All orders are shipped within 3-5 working days. If you have not received your order within 10 days, please notify us by email at sales@sasyachook.com.au

Refund and Returns
Your satisfaction is our first priority at Sasyachook Medical. Faulty goods to be returned at buyers expense. Goods will be tested in our Warehouse and if found to be faulty will be replaced and returned to the purchaser free of charge. If "faulty goods" are found not to be faulty they will be returned to the buyer after payment of return freight. We do not refund, credit or swap stock simply because you have made the wrong choice. In fairness to our customers we do not operate as a lending service for you to try items until you can work out what is actually required. All returns are subject to Sasyachook issuing a GRA (Goods Return Authority) and in turn receiving the item back within 7 days of purchase. All Items must be returned with their original packaging and must still be in an unused and saleable condition, a 25% re-stocking fee may also apply. To obtain a GRA, please email admin@sasyachook.com.au specifying the nature of the return. We will promptly advise you once your GRA has been approved.
Returns Process
Once you have received a GRA (Goods Return Authority), simply send the item to
C/O Sasyachook Medical (we will provide a return address)
And also include the following information:
• Your Order number if known (appears on the top of the confirmation email)
• Your name and address along with your GRA (Goods Return Authority)
• A description of the item you are returning