Neo-Tee® Infant T-Piece Resuscitator Box of 10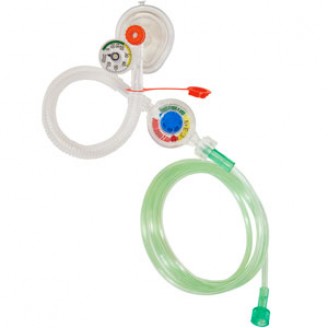 Product Code:
10-50822
Availability:
In Stock
Neo-Tee® Infant T-Piece Resuscitator
The First Disposable Infant T-Piece Resuscitator with built-in manometer and pressure relief. The Neo-Tee® is flow-controlled and pressure limited. It offers the ability to measure a more consistent, targeted Peak Inspiratory Pressure (PIP) and Positive End-Expiratory Pressure (PEEP). With the new Neo-Tee®, there's absolutely NO capital equipment to purchase and it is completely disposable. Even Better . . . No fatigue from squeezing a bag since there is no bag to squeeze!
Write a review
Your Name:
Your Review:
Note: HTML is not translated!
Rating:
Bad
Good
Enter the code in the box below: